Your profile dictates what you can and can't do in PetsApp. This article will show you how to switch between your profiles so.
On the Dashboard (web)
You can access the dashboard here
Once you've logged in to the dashboard you'll see your profile icon in the bottom right hand of the screen, like the attached image: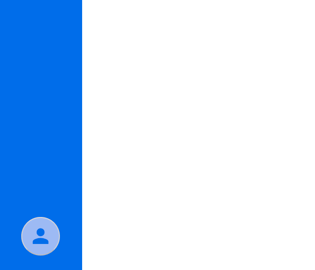 Press the button with the person icon in it, and you'll see a pop up menu like the next image: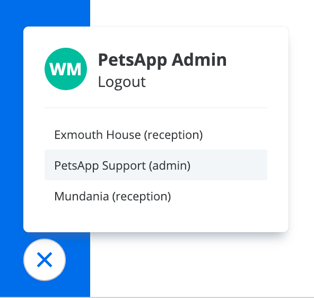 Here you'll be able to switch between your different profiles.
Each of your profiles is labelled either by the group name or the clinic name.
If you are looking to perform an admin task like inviting another operator, you'll need to switch to your admin profile. If you're looking to chat with a pet owner you'll need to switch to your reception, nurse, or vet profile.
On the app
Once you have logged into the app, tap the icon at the top right of the screen to view your profile
Scroll down to the list titled "Operator profiles", tap the operator profile you would like to use.
You will be transferred to the chat screen with the profile selected.