Here is how you can create a shortcut on your Windows 10 computer for PetsApp.
How to Create a Desktop Shortcut to PetsApp
To create a PetsApp shortcut to a website using Google Chrome, go to https://dashboard.petsapp.com and click the three-dot icon in the top-right corner of your browser window. Then go to More tools > Create shortcut. Finally, name your shortcut PetsApp and click Create.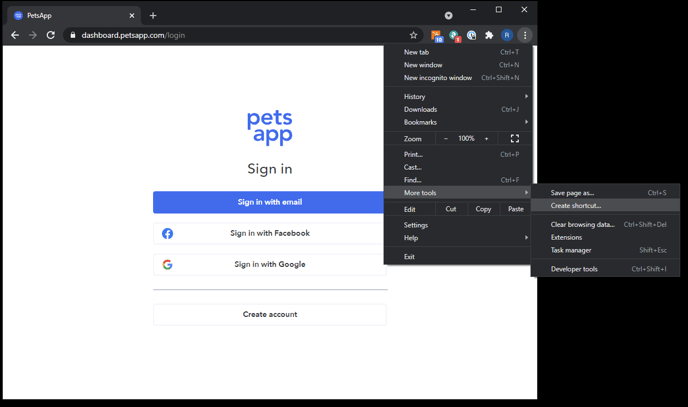 Once you have created a desktop shortcut on a Windows 10 computer, you will see it under your "Recently Added" apps and in the Chrome Apps folder in your Start menu. You can then right-click the icon to add it to your Taskbar or your Start menu.